Catch Theme
is a new venture of Catch Internet which is dedicated to provide elegant design, solid coding, user friendly and easy-to-customize Premium WordPress Themes.
Catch Box
is simple, lightweight, box shaped, and adaptable WordPress theme for bloggers and professionals. It is based on HTML5, CSS3 and Responsive Web Design to view in various devices. 10 Best reason to use Catch Box. 1. Responsive Web Design, 2. Custom Menus (Primary, Secondary and Footer menus), 3. Theme Options for light or dark color scheme, custom link colors, three layout choices, two content choices between excerpt and content option in homepage, feed redirection, custom css styles, 4. Featured Sliders where you can define number of slides and post IDs, 6. Social Links (Facebook, Twitter, RSS, Linkedin, Pinterest, etc), 7. Webmaster Tools (Google, Yahoo and Bing site verification ID, Header and footer codes, 6. Custom Backgrounds, 8. Custom Header, 9. Catchbox Adspace widget to add any type of Advertisements, 10) Support popular plugins
Catch Box Stats on WordPress.org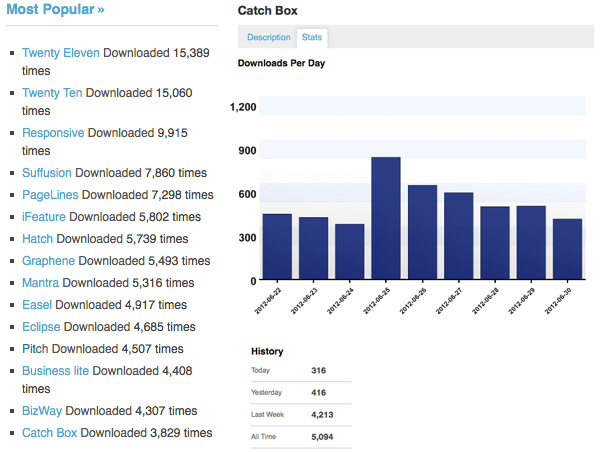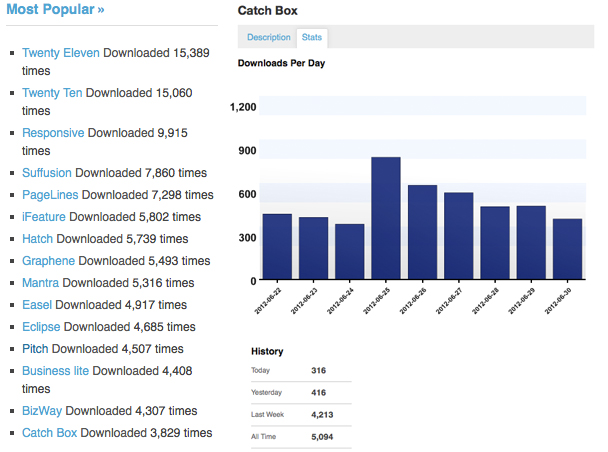 Features:
Responsive Web Design, HTML5, CSS3, Theme Options, Featured Slider Options to showcase your Featured Posts, Custom Drop-down Menu, Custom Widgets, flexible position of sidebar, three layout choices, homepage content layout option with excerpt or content, Social Profiles, Adspace Widget and Webmaster Tools.
Catch Box Screenshot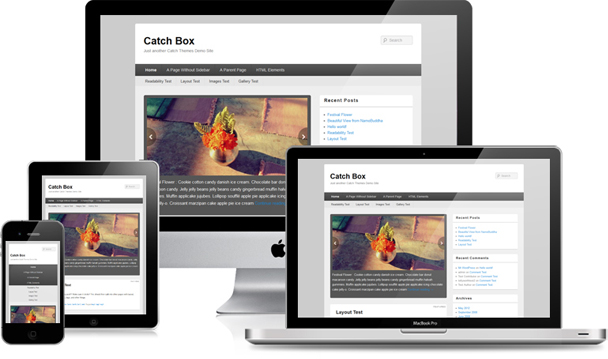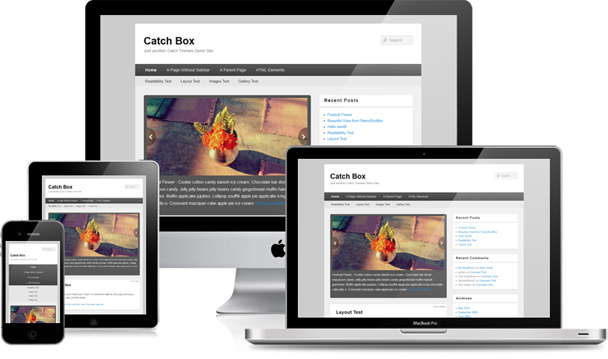 Catch Box Options Screenshots