Catch Internet Pvt Ltd, in collaboration with Borland Studios Web Development developed http://cygnusconsultants.com/ for CYGNUS Management Consultants Inc. located in 300-1095 McKenzie Ave. Victoria, BC V8P2L5, Canada.
Catch Internet converted the design into highly customizable and easy to use Content Management System (CMS) using WordPress platform. It is based on HTML5, CSS3 and Responsive Web Design to view in various devices. It uses custom header, custom background, custom menu, 10 custom Widgets areas and advance Theme Options panel to configure webmaster tools, address and social icons, homepage content, fav icon, web clip icon, excerpt, more tag and footer.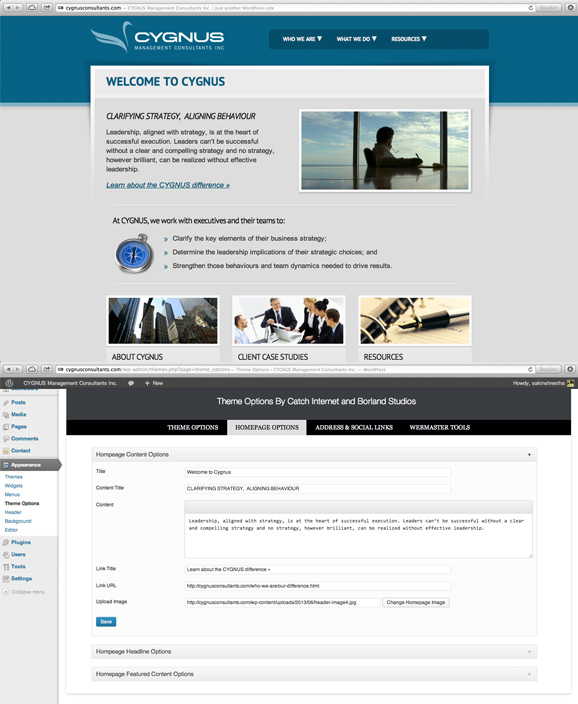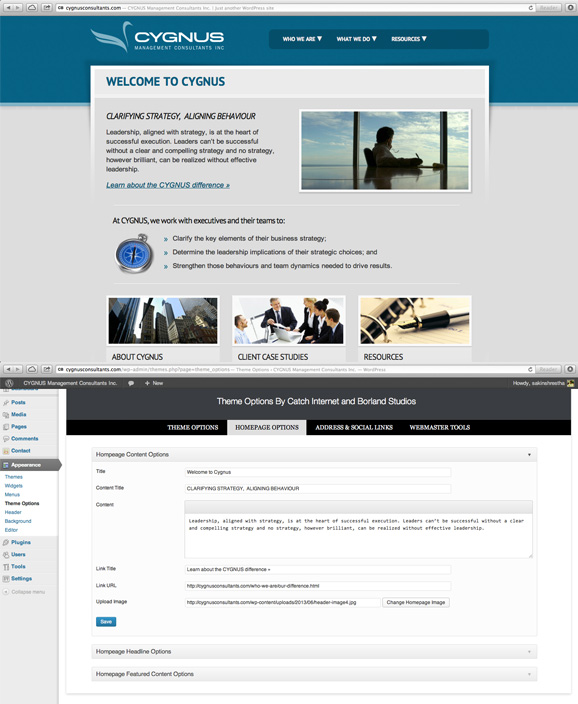 Technology Used: Photoshop, Dreamweaver, HTML5, CSS3, PHP, MySQL, JQuery, WordPress
About CYGNUS Management Consultants Inc.:
CYGNUS offers specific expertise in clarifying leadership expectations, providing targeted feedback, and facilitating improvements for senior level teams. With decades of experience in providing innovative solutions, we help individuals, teams, and businesses with Identifying Expectations, Providing Feedback and Facilitating Improvement.