Catch Internet Pvt Ltd, developed digitalmusic.org for National Association of Recording Merchandisers located in 9 Eves Drive, Suite 120 • Marlton, NJ 08053, USA.
This site is developed in WordPress and Catch Internet framework. Catch Internet converted the design into highly customizable and easy to use Content Management System (CMS). Easy to update through custom theme options, custom post types, and 3 sidebar with various custom widgets.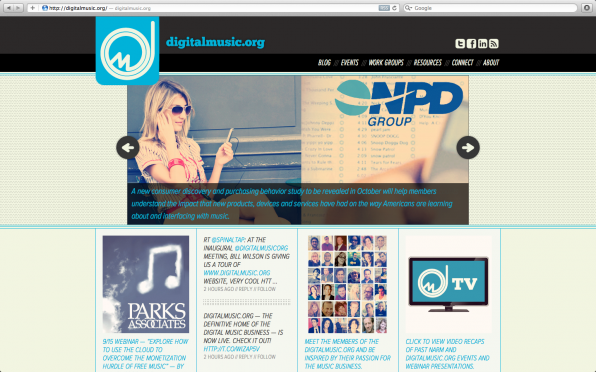 Technology Used: Photoshop, Dreamweaver, HTML, CSS, PHP, MySQL, JQuery, WordPress
Digital Music Orgnization:
digitalmusic.org (DMO) is the home for the digital initiatives of NARM, the trade association for the business of music. NARM provides a central platform for the discussion of industry-wide concerns and spearheading the implementation of initiatives to advance the business. While primarily focused on physical formats for much of its history, NARM has expanded its mission in the past 10 years to include all facets of music commerce … physical, digital, and mobile commerce partners, as well as gaming, applications, and other emerging revenue models.
Current member companies include such high-profile digital/mobile companies as 7Digital, Amazon, Alcatel Lucent, Apple, Amazon, Cricket, Microsoft, Napster, Nokia, Rdio, Rhapsody, Slacker, Verizon, Vevo, & Zed. Supplier members consist of the major music companies and leading independent distributors and aggregators.