Catch Internet Pvt. Ltd., in collaboration with Advance Human Technologies developed site for Future of Sex. Catch Internet took the PSD design and then converted to HTML/CSS and Customized and stable wordpress theme.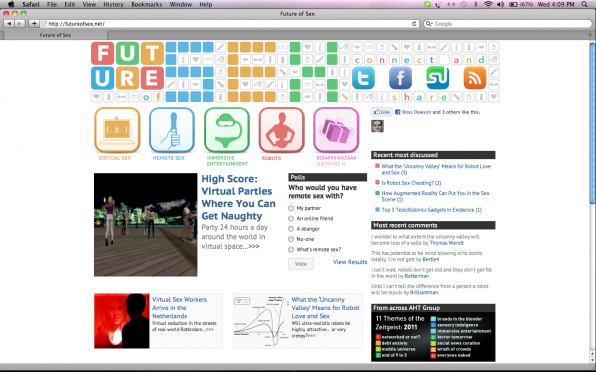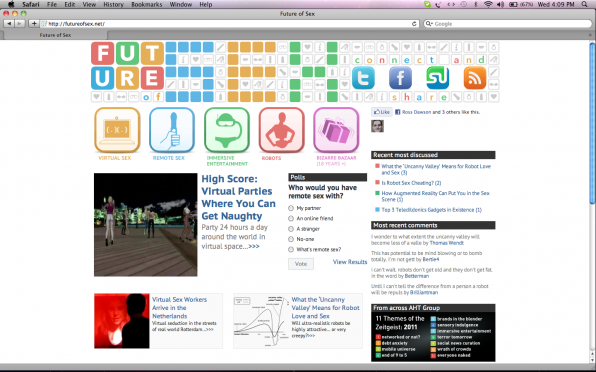 Technology Used:
Illustrator, Dreamweaver, HTML, CSS, PHP, MySQL, WordPress,
Future of Sex
Future of Sex provides insights into the fascinating topic of the future of human sex and sexuality. It looks at how communication, interface, biological and other technologies are enabling new expressions of human sexuality, and the individual and societal responses to these significant shifts.