Catch Internet Pvt. Ltd., in collaboration with NeueTuesday, redesign the site for National Association of Recording Merchandisers (NARM).

This site is developed in WordPress and Catch Internet framework. Catch Internet converted the design into highly customizable and easy to use Content Management System (CMS) with more then 20 different templates what can be used to customize the site.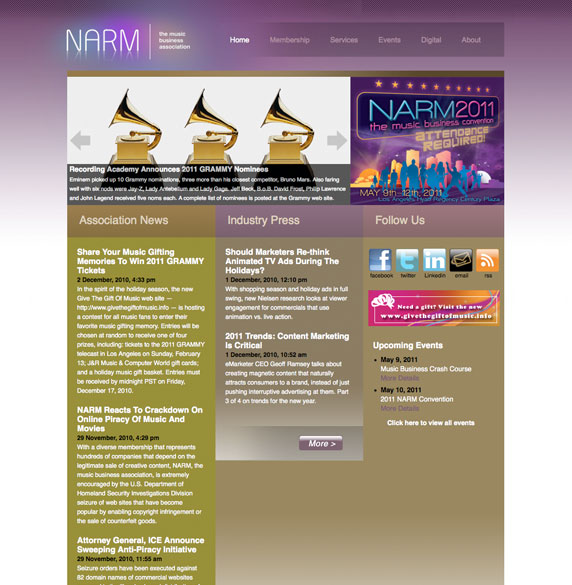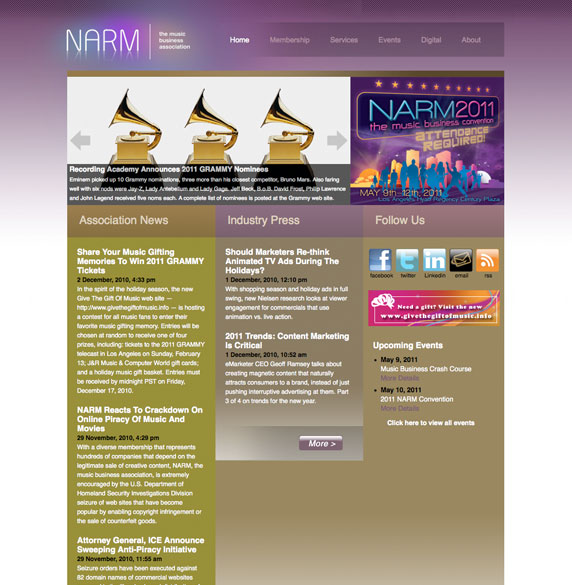 Technology Used:
Photoshop, Dreamweaver, HTML, CSS, Jquery, MySQL, PHP, WordPress
About NARM:
The National Association of Recording Merchandisers (NARM) is a not-for-profit trade association that since 1958 has served the music and entertainment content delivery community in a variety of areas including networking, advocacy, information, education and promotion.
NARM members consists of music wholesalers and retailers, including brick-and-mortar, online and mobile music delivery companies. NARM associate members consist of distributors, record labels, multimedia suppliers, technology companies, and suppliers of related products and services. Individual professionals and educators in the field of music are also members.