Catch Internet Pvt. Ltd., in collaboration with Advance Human Technologies developed site for SME Technology Forum. Catch Internet took the PSD design and then converted to HTML/CSS and Customized and stable wordpress theme.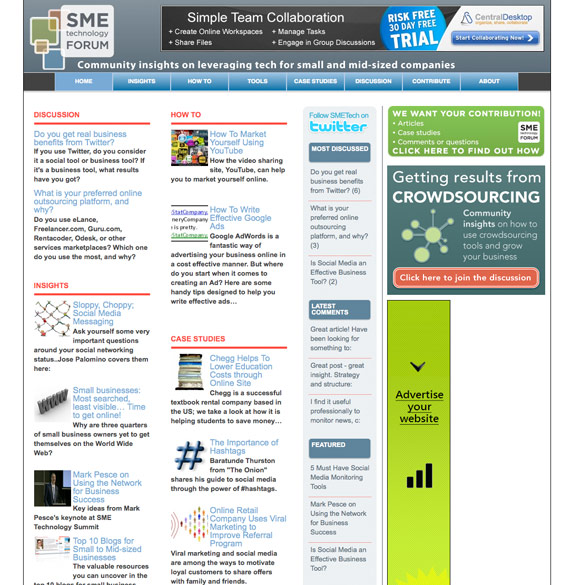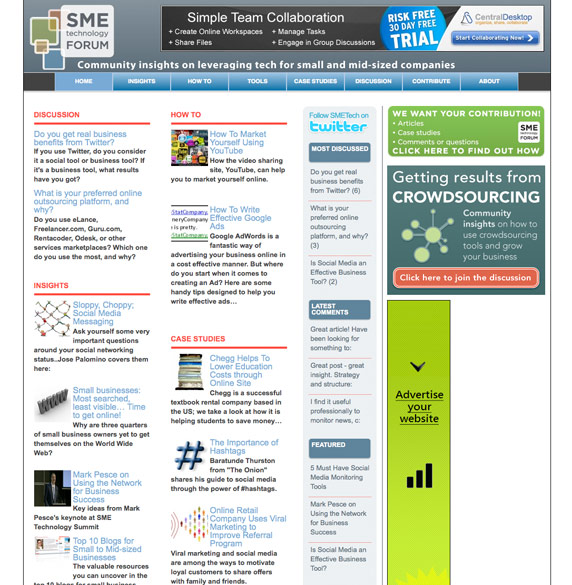 Technology Used:
Illustrator, Dreamweaver, HTML, CSS, PHP, MySQL, WordPress
SME Technology Forum
SME Technology Forum is a site where owners and executives of small and mid-sized businesses can learn how best to leverage technology to drive results, and share insights with their peers.
It includes highly practical case studies, articles, and insights on how others have effectively used technology, and how you can best leverage their experience.