Catch Internet Pvt. Ltd., in collaboration with Advance Human Technologies developed site for Crowdsourcing Results. Catch Internet took the PSD design and then converted to HTML/CSS and Customized and stable wordpress theme.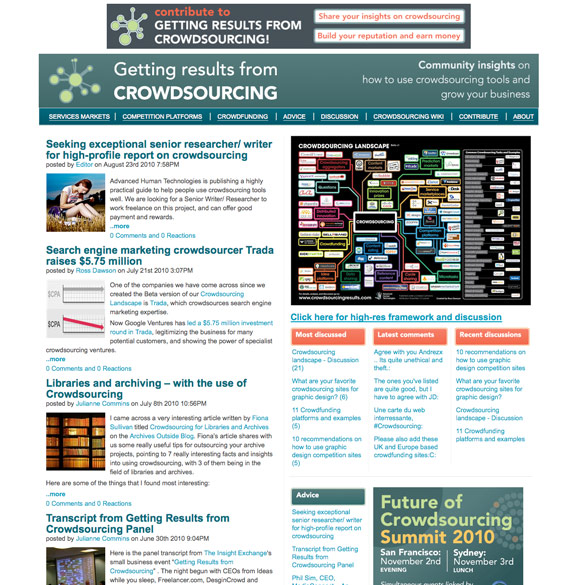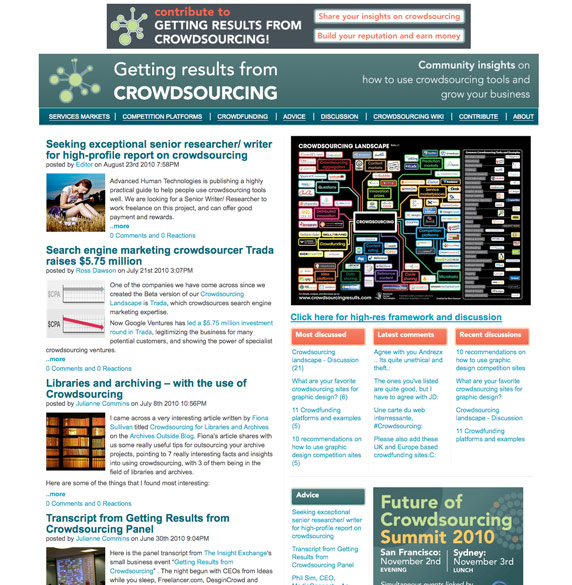 Technology Used:
Illustrator, Dreamweaver, HTML, CSS, PHP, MySQL, WordPress, MediaWiki
Crowdsourcing Results
This site provides insights on how to use crowdsourcing tools and approaches effectively, and is a community for users to share their insights and lessons learned.