Catch Internet Pvt. Ltd., in collaboration with Bobit Business Media, launches a site "Fleet Blogs – The Voice of Fleet Community". We use the WordPress 3.0 multisite network with theme option for various color choose and gradient option for theme customization.
This site is developed in WordPress and Catch Internet framework. Catch Internet converted the design into highly customizable and easy to use Content Management System (CMS) with Multiple blog system.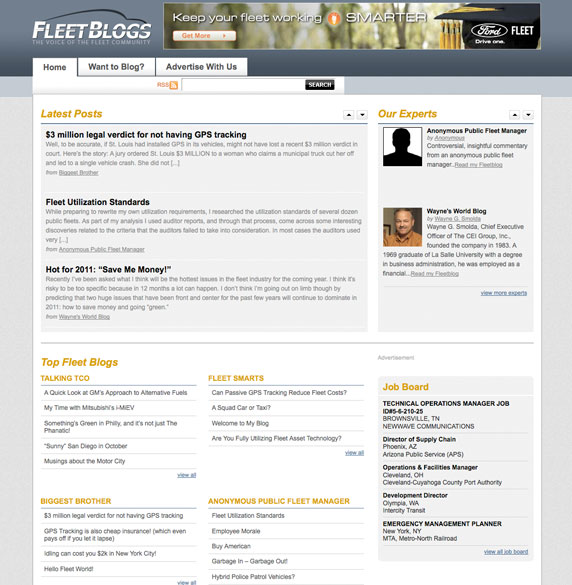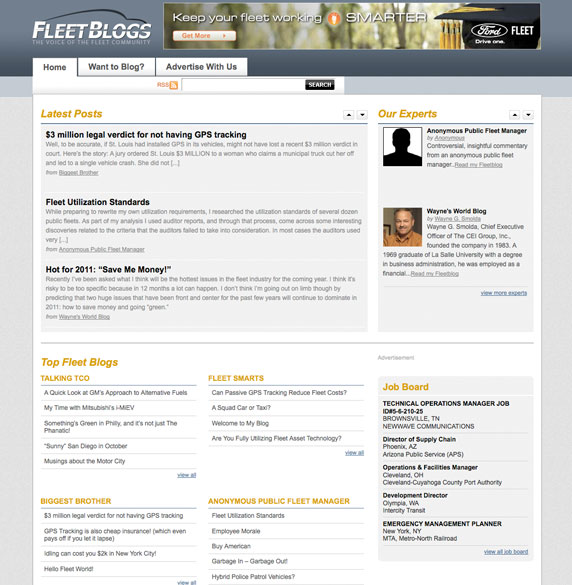 FleetBlogs.com is the voice of the fleet industry. This is the place where fleet professionals can share views, opinions, news, reviews and more with the rest of the fleet community. Whether you are a fleet manager, business owner, consultant or supplier, you can launch your own blog for free.