Catch Internet Pvt. Ltd took over the challenging project to convert dynamic design of Pace Accounting and Tax Services. We took over the project with proper planning to make this site as per the design and yet making it best content management system.
For this we started with converting the design into HTML/CSS and used WordPress as the Content Management System for the development. To make this site flexible and easy to operate, we added our custom theme option along with additional widgets. Further, we use the custom post type for various categories such as business services, personal services, our teams, testimonials.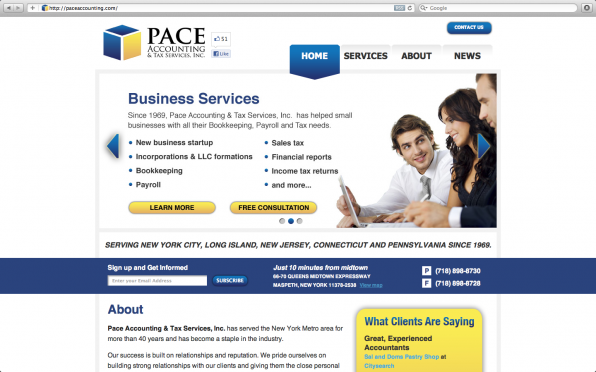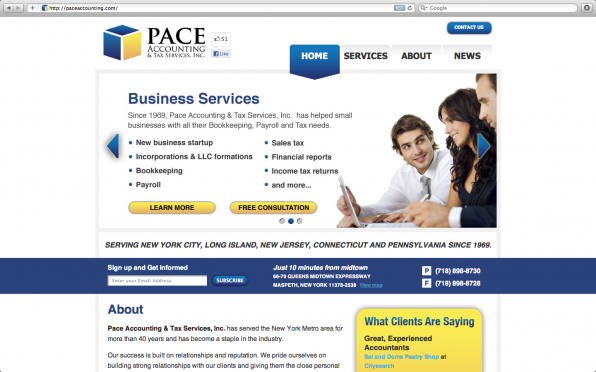 Technology Used: Photoshop, Dreamweaver, HTML, CSS, PHP, MySQL, JQuery, WordPress
About Pace Accounting & Tax Services
Pace Accounting & Tax Services, Inc. has served the New York Metro area for more than 40 years and has become a staple in the industry. They focus on helping clients reach their goals while keeping them tax compliant and up to date with tax law changes. They provide clients with the very best objective advice and solutions to help guide them towards their financial success.